This post was sponsored by Dramamine Motion Sickness Relief as part of an Influencer Activation for Influence Central. I received compensation as a thank you for my review.
I know if you have a busy family like I do, then you have a ton of things in your car and wonder how all that junk ended up in there. There are princess shoes, footballs, old cell phones, and food wrappers galore. I get my kids and we have a cleaning day. We pull everything out and only put back what we really need. Your glove box is small so you need to use the space wisely. I made a list of the 10 MUST have items for your glove box. (I needed one of my items last week which prompted me to write this.) 🙂
Tire gauge
Tissues
Stain remover– I LOVE those small wipes you can keep in case of an emergency. You never know when someone will get a stain or spill before church or another important event.
Sunscreen– I try to be prepared, but sometimes I forget so I have an emergency tube.
Extra fuses– It's not fun when you are on a trip and none of the light will come on! A small package doesn't cost very much and you can get them at most superstores.
Hand sanitizer
Flashlight– How many times has one of your kids dropped something at night and you can't find it?
Extra batteries for the headphones– When I first got my mini van we went to visit my mother -in-law. Everything was great until one of the batteries went dead in one of the headphones and I had to listen to movies over the speaker for 2 hours.
Extra Money- Not a lot, $20 in case of emergency. Once I forgot my wallet on my desk and was about to run out of gas while I was in town. I was able to grab the $20 and fill up.
Medicine– I keep Dramamine® for Kids in my glove box. We usually don't need this medicine, but it's sure great to have nearby when you do. We live in North Carolina and my mom lives in Tennessee. It takes five hours to get there and most of the drive is on winding roads through the mountains. We headed over for a few days last week before school starts. Over half the drive is 45 mph and curve after curve.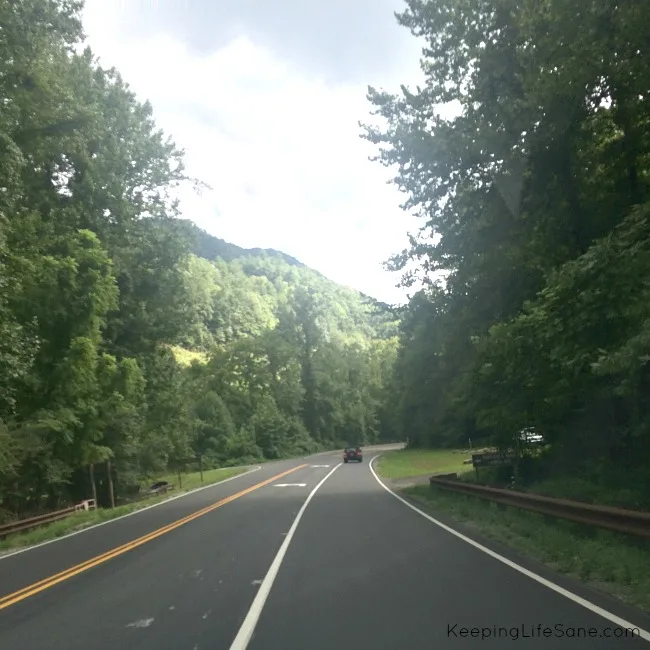 My daughter started to complain that she didn't feel good and I knew exactly what was going on. She was getting car sick. Dramamine® is great for kids 2-12 and works on the spot. I love how it comes it this great little carrying case so it's easy to store. Do one of your kids have an issue with motion sickness too? There's a great coupon to get $1.00 off right now.
Here's my glove box and all the things I keep in it. You can see that it really doesn't take up that much space.
Bonus: Bandaids!- These take up no space at all and are very convenient to have close by!
What do you keep in your glove box? Do you have any other ideas?
You may also like this post.
15 Things All Moms Need in Their Trunk