Who doesn't like a dog in a costume? These cute dog costumes are the best and perfect for Halloween or any other time of year. Make sure to order early.
This post contains affiliate links and I will be compensated if you make a purchase after clicking on my links. As an Amazon Associate, I earn from qualifying purchases. Check out my privacy policy for more info.
Ok- I was just going through my email and I had one with dogs in Halloween costumes! I clicked over and was looking and then I just went down a huge wormhole and have been looking at dog costumes for over 45 minutes so I thought I would share some on here.
Now, you know you have to get a costume for your pet and take him trick or treating!
Are you one of those dog parents that normally buy dog clothes? If not, then a costume is the first place to start. I think bat wings are one of the most popular ones around so you won't find that in this list.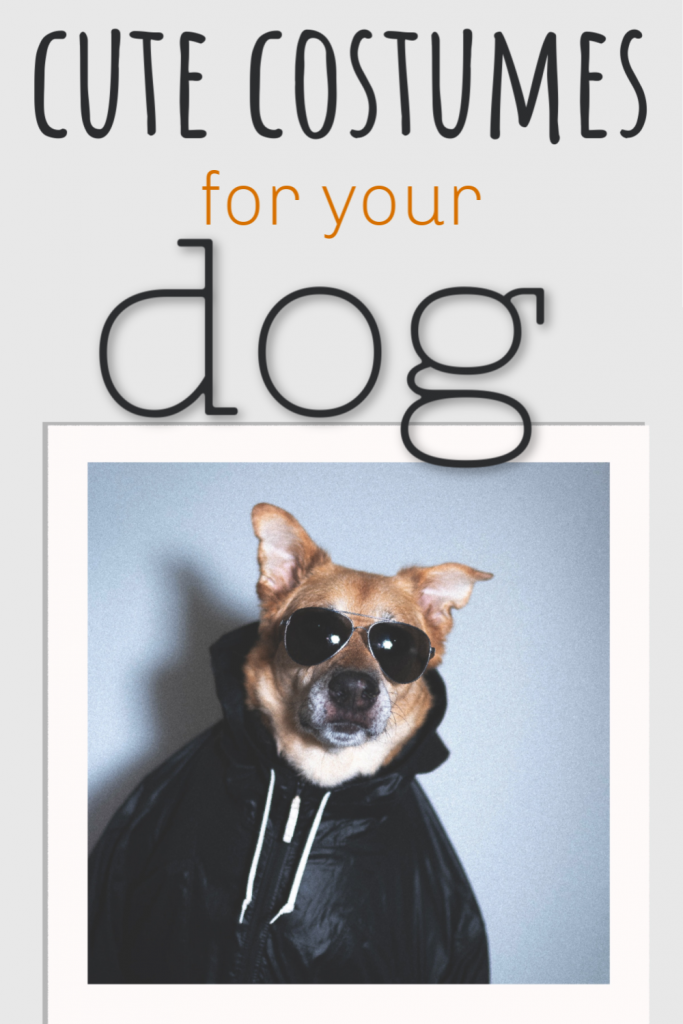 Cute Dog Costumes that are GREAT for Halloween
If you are a follower of my blog, then you'll remember that we got a puppy last winter. He's about 20 months old now.
Well, he jumped over the fence 3 weeks ago and had trouble walking on one of his back legs. We took him to the vet and then a specialist and it turns out he has a chipped bone in his knee. It has been super frustrating because he loves to run and play.
Luckily, he doesn't have to have surgery, but he's going stir crazy around here. We normally walk him 3 miles a day and he's feeling a little stuck in the house.
Here's a reminder of what he looks like! Soooo cute. Of course, he doesn't look anything like this now. He's over 65 lbs now.
Hopefully, he'll be up and moving around normally in the next few weeks. He's still limping around and looking so sad!
Other articles about your furry friend.
Dog Halloween Costume ideas that are SUPER cute for Halloween
If you want to purchase the costume, just click on the image! There are some pretty funny dog costumes below so you can turn your dog about into any character you want.
This is my favorite I found, so I thought I'd put it first, the UPS dog! (I just realized there isn't a Star Wars costume in my list. I know there has to be one out there.)
---
---
---
---
---
---
---
---
---
This Ghostbusters one is great if you want a costume to match with you. Here's the adult Ghostbusters outfit so you can match.
---
If you have 2 pets, you can have one as Slimer!
---
---
---
---
---
---
---
---