This is the perfect eggless banana bread when you have ripe bananas. Make sure to save this recipe so you can have it for breakfast, brunch or a snack.
This post contains affiliate links and I will be compensated if you make a purchase after clicking on my links. As an Amazon Associate, I earn from qualifying purchases. Check out my privacy policy for more info.
I love to bake bread and make many different kinds and it's one thing everyone in my house loves. We also love bananas, breakfast, brunch, and muffins so it's a win-win!
When we have some left over at the end of the week, I always make this eggless banana bread. I can just throw it in the freezer if we aren't ready to eat it.
Scroll to the bottom to get to the recipe card with all the details on how to make this banana bread without eggs.
The Easy Eggless Banana Bread Recipe
If you're new to my site, then let me tell you about myself. I've been allergic to eggs my whole, since I was 6 months old (when my mom found out by giving me scrabbled eggs).
I grew up on eating Dairy Queen ice cream and Chips Ahoy cookies for my sweet treats. I also loved and still love peanut M&M's!
Now that I'm older and more experienced in the kitchen, I started experimenting and making more and more recipes that I can eat. I started adapting recipes that had eggs in then and then creating my own.
I've tried all kinds of substitutions for eggs and bought my fair share weird ingredients from specialty stores that I've only used once, then it just sits in the back of my cabinet.
After doing that for years, I just realized it's just easier to use normal ingredients that I usually have in my cabinet. Every once in a while I'll do something special, but I typically stay away from those expensive ingredients that I'll never use again.
My brother is allergic to milk and eggs so I try to do some recipes that don't include milk either so I decided to try banana bread without eggs OR milk.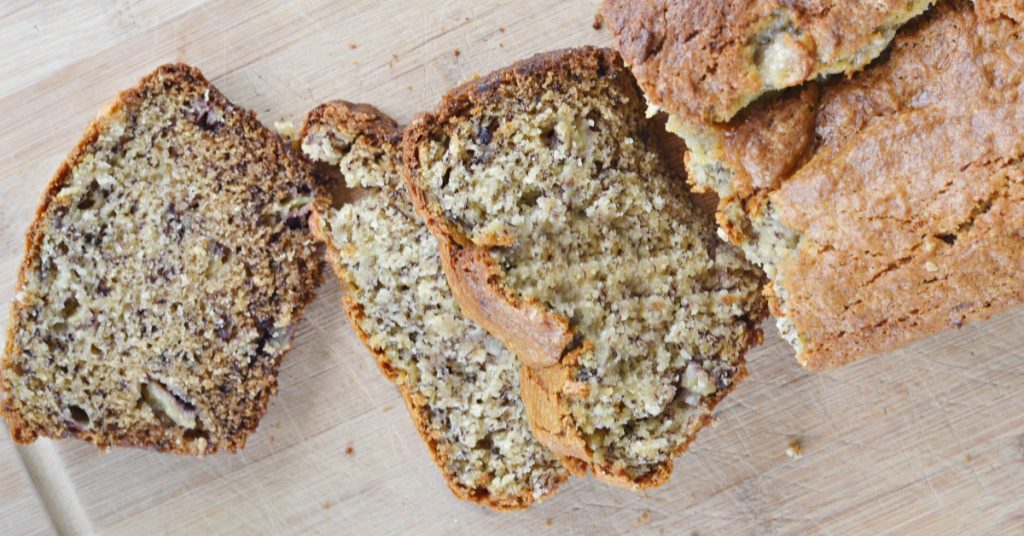 Eggless Dessert Resources
If you're like me, then you're probably on the lookout for more recipes that are egg free. I hate finding a recipe and clicking on it and it has an egg in it!
I I started an eggless recipe board on my personal Pinterest page and then realized that I should probably link it to my blog. It's great finding recipes that are egg free and when I need one I can go look and eat everything in it.
I have an EGGLESS Recipe board on Pinterest and there are a ton a great recipes. You can follow it here. I pin on it every week because I'm ALWAYS on the lookout for new recipes.
I also have a EGG FREE RECIPE Facebook page that I just started, so there is only one follower right now, me! (Update: It's over 1800 now!!) Go follow over there and I'll post any good recipes I find!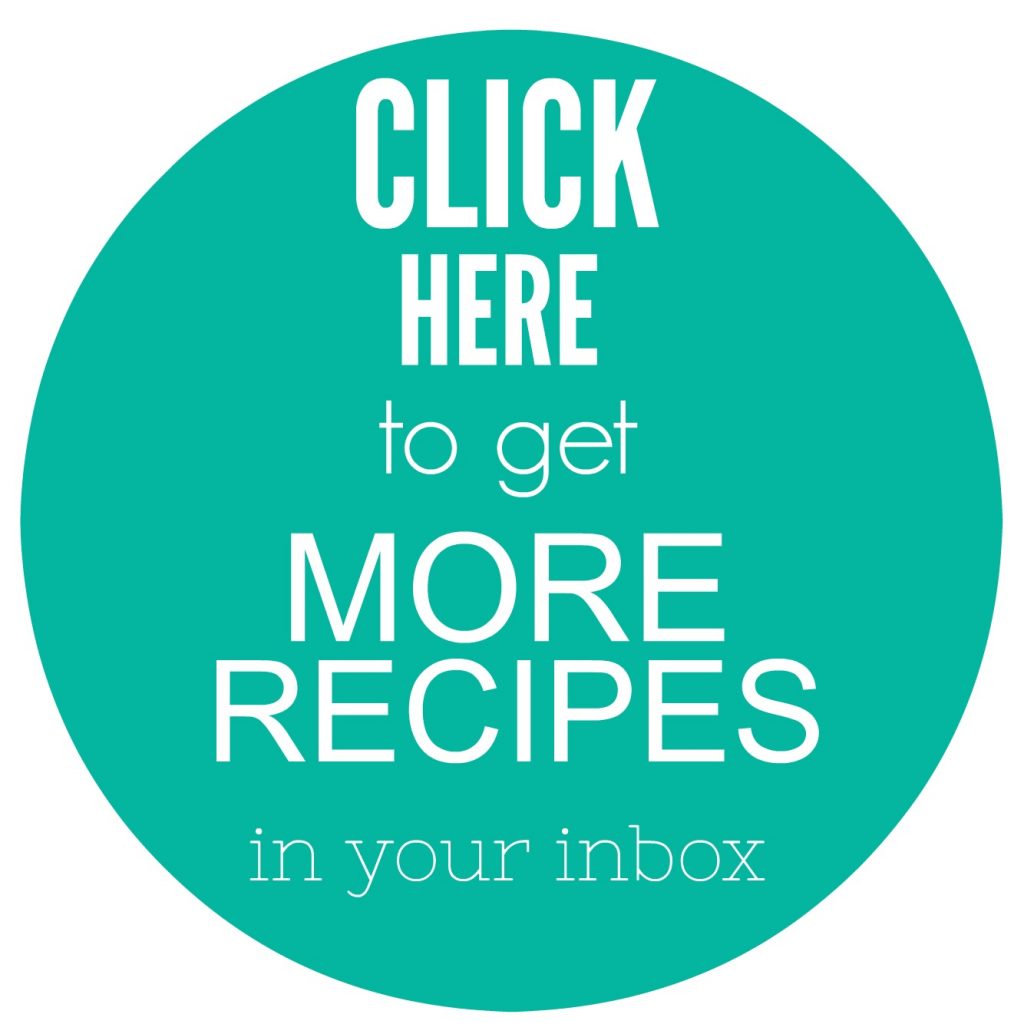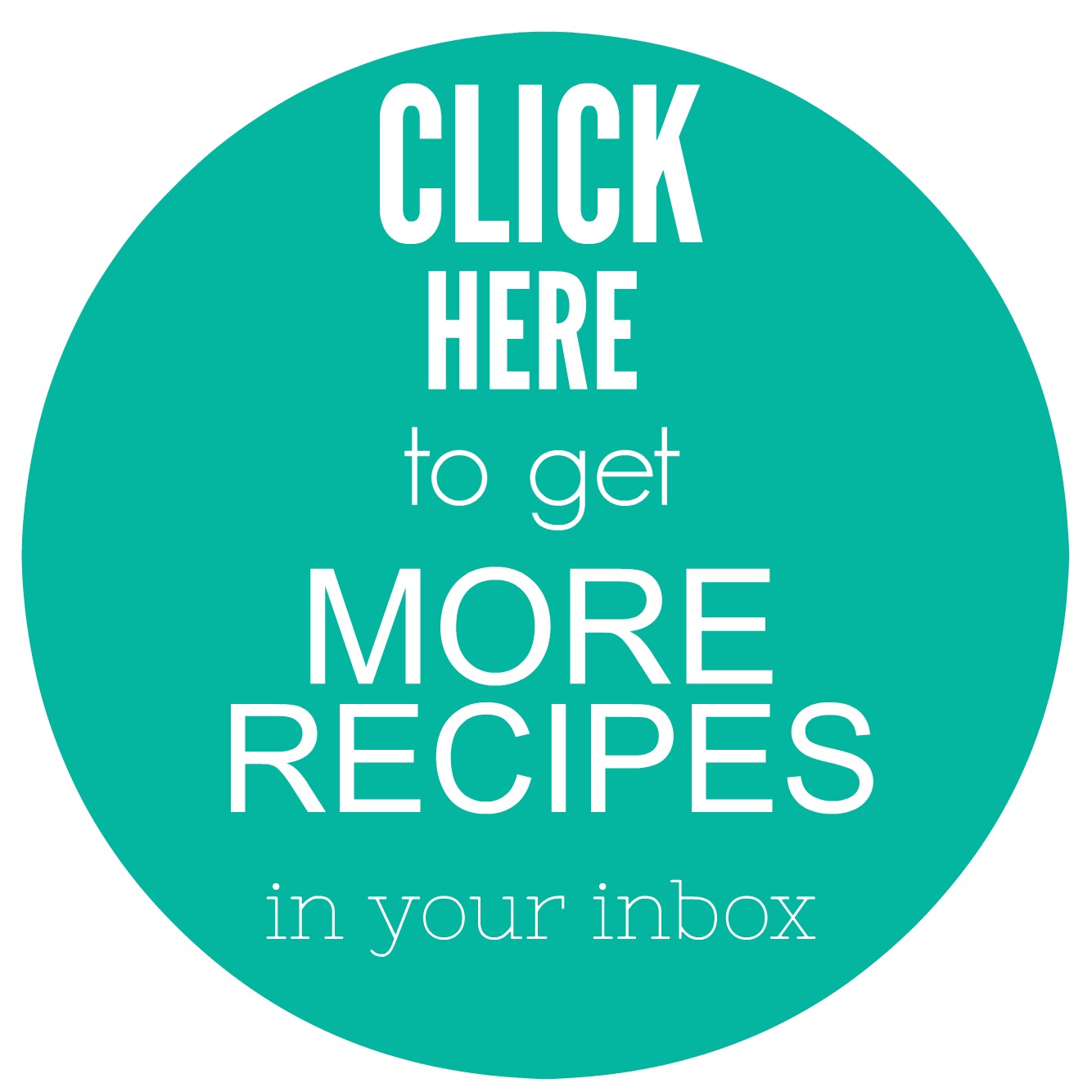 Can I freeze egg free banana bread?
Remember, you can freeze this bread if you aren't ready to eat it. You're able to freeze the loaf whole or slice it up before hand. Just make sure to wrap it up in plastic wrap and then place it in a baggie to keep it from getting freezer burnt.
Do I have to use overripe bananas to make banana bread?
No, you don't have to use overripe bananas to make bread, but the softer the better. People always say to use them because no one wants to eat a brown banana, but they're great for baking, so it won't go to waste. If you are craving banana bread but only have perfectly ripped bananas, they are perfectly fine to use.
Can I use frozen bananas?
You can freeze bananas so you can use them later and YES, you can use them in this bread. When you freeze bananas, make sure to peel them first. You can put them in an airtight container or baggie and pull them out when you're ready to use them. Frozen bananas are perfect for smoothies too. Just pull out what you need and let them thaw out at room temperature before using. It should only take a couple of hours
Bananas are good for you!
Bananas are so good for you and make smoothies all the time. This one is our favorite. We have them for breakfast, snacks, and dessert. Here's the blender that I have and LOVE!
Bananas are great for lowering blood pressure and decreasing heart disease. They can reduce the risk of cancer and asthma.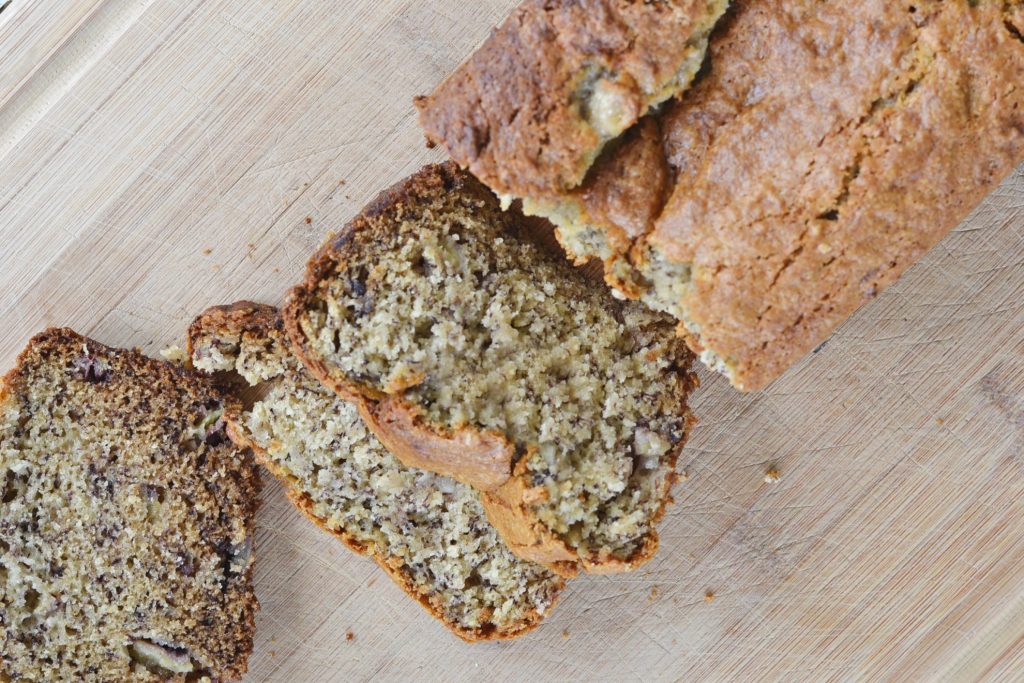 Kitchen Tools to made this eggless banana bread recipe
Handheld Electric Mixer– You can use a stand mixer for this recipe, but you don't have to get it out if you don't want to. A simple hand mixer will do fine. I actually use my hand mixer way more than my stand mixer. It's just easier to get out and clean. Anyway, the hand mixer I linked to above is one I got for a wedding gift over twenty years ago and it's still going strong and I bake A LOT! I definitely recommend it.
Large bowl– I LOVE stainless steel bowls. They are great in the kitchen for all kinds of cooking and baking. They hold up well and don't need to replace often.
Loaf Pan– I prefer to use a glass loaf pan versus a metal pan. I love the one linked here.
Ingredients to make vegan banana bread
Mashed Bananas– Make sure to use all your overripe bananas for this!
All purpose flour– I've never made this with whole wheat flour so if go this route do so with caution.
Sugar
Baking soda
Vegetable oil
Lemon juice
How to make eggless banana bread
Step 1
Preheat oven to 350F. Mash your bananas, lemon juice and vegetable oil in a large bowl. Next, add your dry ingredients- flour, sugar and baking soda.
Step 2
Spray nonstick spray into a loaf pan. Place your loaf pan on a baking sheet before putting it in the oven. I've realized that these pans vary slightly and sometimes the batter can run over when cooking. It's a safety measure to keep your oven clean, just in case.
Bake for 1 hour and test with a toothpick. If it comes out clean, then it's done.
Step 3
Let your banana cool before removing it from your loaf pan.
No Egg Banana Bread Recipe Tip
Don't forget to test the center of the bread with a toothpick! There are so many times I've pulled bread out of the oven, thinking it was done, but it wasn't cooked all the way through.
If you don't have a toothpick, you can use a butter knife. Make sure you test in the middle, not on the edge.
Tip 2
Make sure to grease your pan well with a nonstick spray. Get in the corners so the batter won't stick.
More recipes for you to try and they are all EGG FREE!
Here's a great list of more family breakfast recipes you can try too!
Enjoy this delicious bread. It's perfect with breakfast, but my family loves it for an afternoon snack too.
Reminder: It would be GREAT if you could leave any feedback in the comment section and give me a 5 star rating. I love it when people rate my recipes for other readers to help when they are looking for something new to make.
The BEST Eggless Banana Bread
This is the perfect recipe when you have ripe bananas that you don't want to throw away. Make sure to save this eggless banana bread recipe.
Ingredients
4

ripe bananas

2

cups

flour

1

cup

sugar

2

teaspoons

baking soda

1/2

cup

vegetable oil

2

tablespoons

lemon juice
Instructions
Preheat oven to 350F.

Mash up 4 bananas with a fork. Add everything else in; flour, sugar, baking soda, oil, and lemon juice and stir

Spray nonstick spray into a loaf pan. Bake for 1 hour and test with a toothpick. If it comes out clean, then it's done.

Cool before removing from your pan.