How to take a natural approach to feminine hygiene
This shop has been compensated by Collective Bias, Inc. and its advertiser. All opinions are mine alone. #PeriodConfidence #TryTheDivaCup #CollectiveBias
As I have gotten older I've become more aware of pesticides in our food and chemicals in our cleaners.  I started buying meat from a local farm and made the switch to organic items when I could find it and our budget allowed.  I started using more natural cleaners, like this bathtub one I use.  I know I can't get rid of all these things because it's just not convenient for a busy family, but I can do a few and at least I know that I'm reducing some exposure to my family.
I never thought about personal items because I never heard anyone talking about them or any products being advertised for feminine hygiene.  I don't live near a health food store, so my options were pretty limited in what those retailers carried.  Once I started paying more attention I realized there were some things out there I could try.
Click on the little tag on the left side of the image below to learn more about the DivaCup.  Keep reading to learn more about it below and why you should give it a try.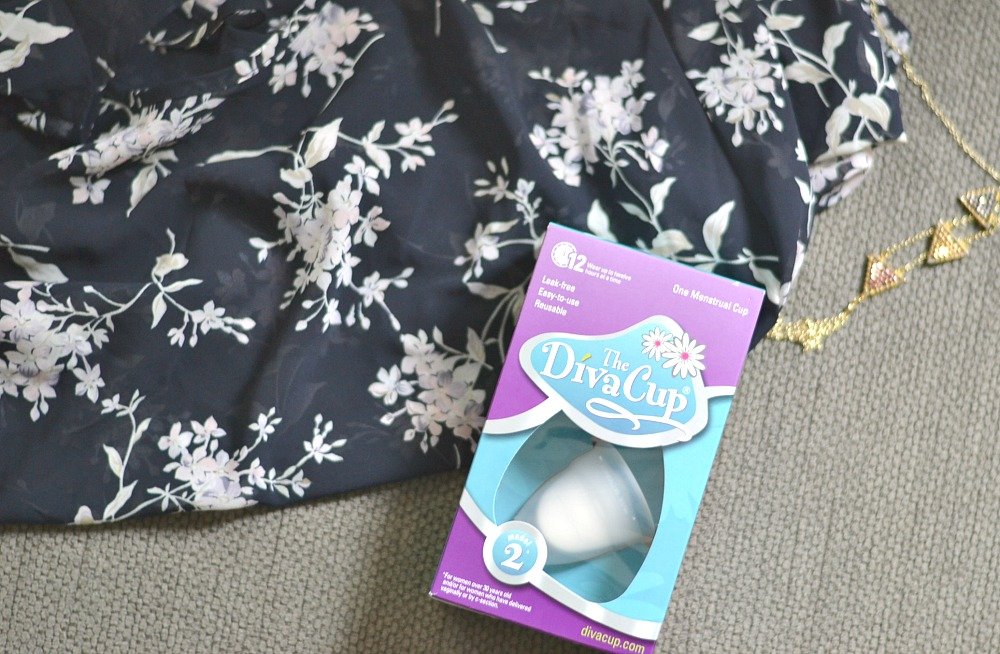 How to take a natural approach to feminine hygiene
One of the first things I tried was a more natural deodorant and there are a ton of different options out there.  I've been using the crystal style deodorant for at least a year now.  My mother-in-law told me about this and I was very skeptical.  This is NOT an antiperspirant, but a deodorant.  You still sweat, but it doesn't smell.  If you sweat a ton, then this may not be for you.  After a few months of wearing it, I realized that antiperspirant really stopped me from sweating and your body is supposed to sweat.  You rub it on while you're wet, after a shower.  I find that it really works for me.
Another thing to try is the no-poo method.  This is where you don't shampoo your hair.  Yes, you heard me right!  I've read several articles about this but haven't made the plunge yet.  When you wash your hair you wash the natural oils away.  Your body's response is to create more oil to replace the oil that you washed away.  Now it becomes a cycle.  Your hair gets oily, so you wash it, your hair creates more oil.  The first few weeks of starting this is tough.  You have super oily hair because your body keeps creating it.  After a while, your body realizes that it doesn't need that much oil and it slows down.  You can google this method to learn more about it.  I almost started  while on vacation for 2 weeks this summer, but I chickened out!  Maybe next year!
The last is using the DivaCup when you're on your period.  I had read another blogger that uses this so it got me thinking.  It's a reusable bell-shaped, 100% healthcare grade silicone menstrual cup.  It's made of 100% plant-based ingredients and no added paragons, sulfates, or petrochemicals.  I've had mine for about a year and a half now and it does cost little more up front to buy, but it saves you so much money in the long run.  I love it because you can leave it in practically all day, 12 hours.  It did take a couple of months to get comfortable with it, but I love it.  You can do all your regular activities that you normally would do, sitting at work or working out.  It comes with a user guide you should read to learn the correct way to use it.
You can see from the image below that there are 2 sizes. One is for woman under 30 who have never delivered a baby and the second is for women over or have delivered a baby (vaginally or c-section).
You can purchase in-store or online from Walmart.  Use this store locator to see if they carry DivaCup at your local store.