Here are instructions on how to make the perfect bun. Whether it be for dance class, a night out or sitting around the house this bun is EASY!
This post contains affiliate links and I will be compensated if you make a purchase after clicking on my links. As an Amazon Associate, I earn from qualifying purchases. Check out my privacy policy for more info.
I am not good at doing hair, mine or my daughters. I can't even french braid. I feel I have the messy bun down though! 🙂
My daughter goes over to our neighbor's house to get the "Elsa" braid all the time. She's in dance and I have to put her hair in a bun every week and it's torture for both of us. I found a way to make a simple and quick bun so now I can make the perfect bun.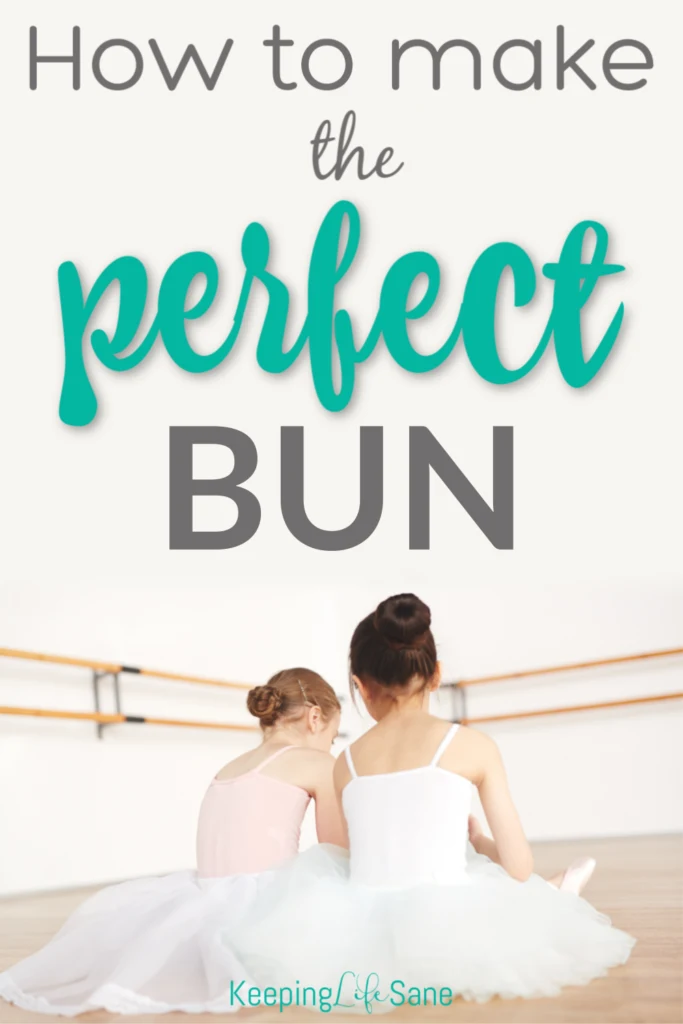 How to Make the Perfect Bun
I've tried making a bun using the sock bun method but wasn't successful. I found this method much easier. Here are the instructions for a sock bun if you want to try it too.
Here's what you need for an easy hair bun for beginners!
First, Get all the tangles out by brushing the hair thoroughly. (This is the best brush ever for that.)
Next, use a spray bottle to wet hair, just so it's damp. I slicked her hair back and make a tight ponytail and tie it off with a hair tie that we have lying around.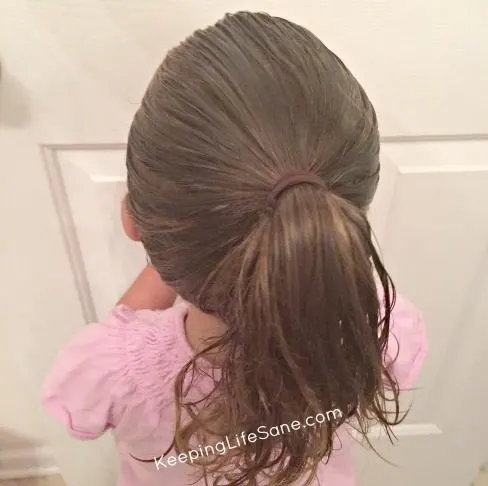 We don't have an event to so I'm just doing this bun for the picture for this post.

I bought Hot Buns to see if it would make it easier. It did. I was very skeptical when I first got it. I really didn't think it would work, but even I got it to work. You can buy one here. You start with it at the end of the pony tail and you roll it down.
Roll the Hot Buns all the way to the base of the pony tail.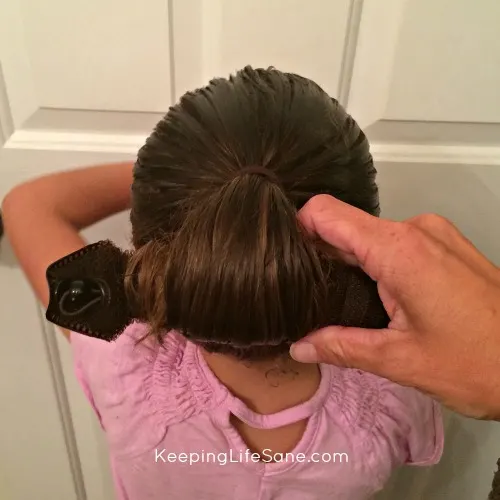 Almost done with this simple bun…
Pull it up in a circle and snap it closed at the base of the head.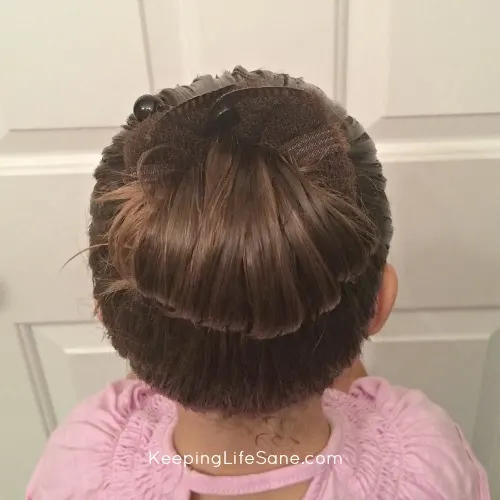 Next, you'll want to pull the hair around the Hot Buns to cover as much as it as possible.
I still haven't used any pins and it's pretty secure already.
Next, use a hair net. I put it over the bun, twist it, and pull it back over a second time. Now, I'll put in a few pins at the base. They go right through the Hot Buns too.
Tip: Hair pins are the best for this, not bobby pins.
Make sure you get the hair net! It keeps all the hair in place and there are no flyaways.
Place it on and pull down so it's tight, twist and got back over the bun a second time.
To get it smooth on the top I use a black barber style comb because the teeth are close together and it makes the hair even and gets out all the gaps. Last, I spray with hair spray like crazy!
Again, here's what you need to buy to make the perfect bun!
It looks so good, doesn't it? Good luck and let me know if you have any questions. I'll try and help!