Sliced Cucumber Salad
When I was younger my Grandma had a huge garden.  She grew a ton of cucumbers and make this great salad.  I have a small garden and I am a member of a CSA at my local farm and I can't get enough cucumbers.  I'm not a big pickle eater, but I love this salad.  I put them on sandwiches and they are delicious.  These are also a great side dish for a picnic or BBQ.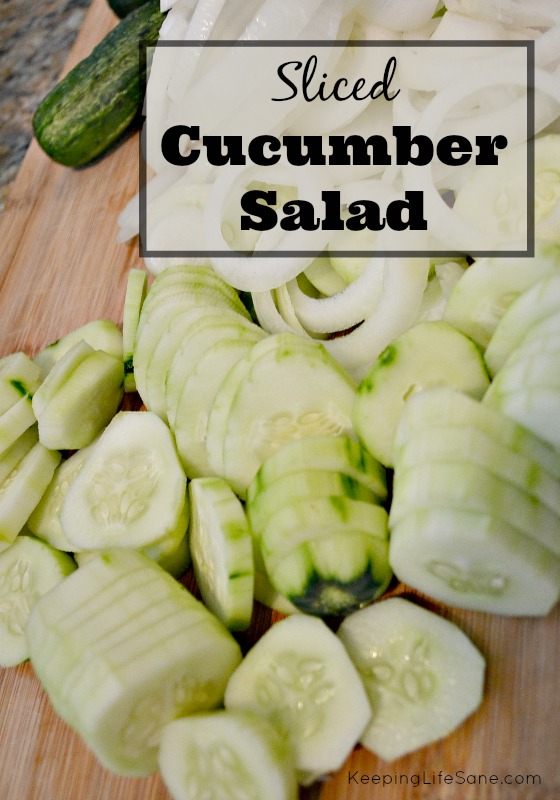 Sliced Cucumber Salad
Ingredients
3 medium cucumbers
2 onions
1/2 cup sugar
1/2 teaspoon salt
1 1/2 cups water
1/2 cup apple cider vinegar
Directions
Thinly slice cucumbers and onions
Alternate them in a jar.
Combine vinegar, water, salt, and sugar in a bowl and mix until sugar has dissolved.
Pour vinegar mixture over the cucumbers, put lid on tight, shake, and refrigerate.
I try and wait a day or 2 before eating to let the flavors soak in, but most the time I don't make it.
Tip: I usually turn the jar over for the first few days to let the ones on top get saturated.
You may also like these posts.