I KNOW you want this trick to stop boys from peeing on the toilet seat. It's so simple, I wish I would have done this when potty training.
This post contains affiliate links and I will be compensated if you make a purchase after clicking on my links. As an Amazon Associate, I earn from qualifying purchases. Check out my privacy policy for more info.
Have you had one of those days where it's so crazy you are about to scream? I've had several of these over the last few weeks. It can get so crazy around the house with activities and neighborhood kids coming in and out.
The other day I went to the bathroom and you guessed it…I sat in pee!
If you have boys, then you've sat in pee and peeing on the toilet seat is a huge pet peeve of mine! It's so annoying and disgusting! I have two boys and those bathrooms can get disgusting and fast if I don't stay on top of it.
Stop your boys from peeing on the seat.
UPDATE ***I've gotten several nasty comments on this post. I allowed a few, but I just started deleting them when I see them come in now. I'm not sure why some people got upset when I shared a tip how to teach your kids to keep the bathroom a little more sanitary! :/ Whatever.***
Before I tell you the trick, I want to tell you that it really does work, but I've also put cleaning the bathrooms on their chore charts. They have to do it every week. This way, if there is a mess, they have to do the cleaning!
The first time they cleaned, I sat in there with them and explained what needed to be done and how. I made sure they knew exactly what I wanted and how it should look every cleaning day.
How to teach boys to keep pee in the toilet.
Right before Christmas we had a microwave and a toilet break on the same day. We headed to Lowe's and got replacements. I'm not even going to mention the hanging of the over the range microwave. It wasn't fun! :).
Toilets are easy. We have the nice new one in now. We even bought a toilet seat for the boys bathroom because theirs was so disgusting. Of course, I lectured the boys on not ruining the new toilet seat and to keep the pee in the toilet.
My mother-in-law had a good idea, so we tested it out. It worked!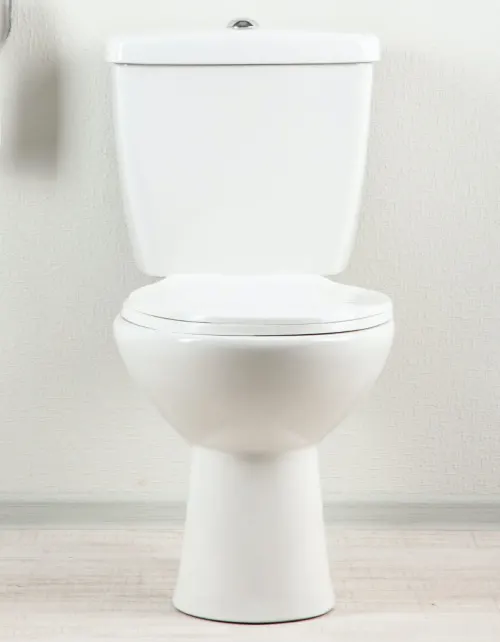 We kept the lid down.
I told my daughter that when she was using the bathroom to lower the lid when she was done. If I was washing my hands and noticed it up, I closed it. I told my husband the same thing. Keep the lids closed!
When the boys went to the bathroom, they lifted the lid AND the seat!
I wish I had learned about this when I was potty training them. It would have made life so much easier for me. No more sitting in pee!! The bonus is that the bathroom stays cleaner!
Here are a couple of more posts that you may enjoy!
Let me know if it works for your family.