Are you a baseball mom (or sister) looking for some new gear? Here are some cute things that you need to show your love for the game!
This post contains affiliate links and I will be compensated if you make a purchase after clicking on my links. As an Amazon Associate, I earn from qualifying purchases. Check out my privacy policy for more info.
My son has been playing travel baseball since he was in 2nd grade. He's in 8th now. Another spring season has started and it's finally starting to warm up. It's definitely baseball season.
It's time to start spending weekends at the ball field. I have bought the cutest things on Etsy, so I thought I would share them with you guys plus some new items that I would love to get!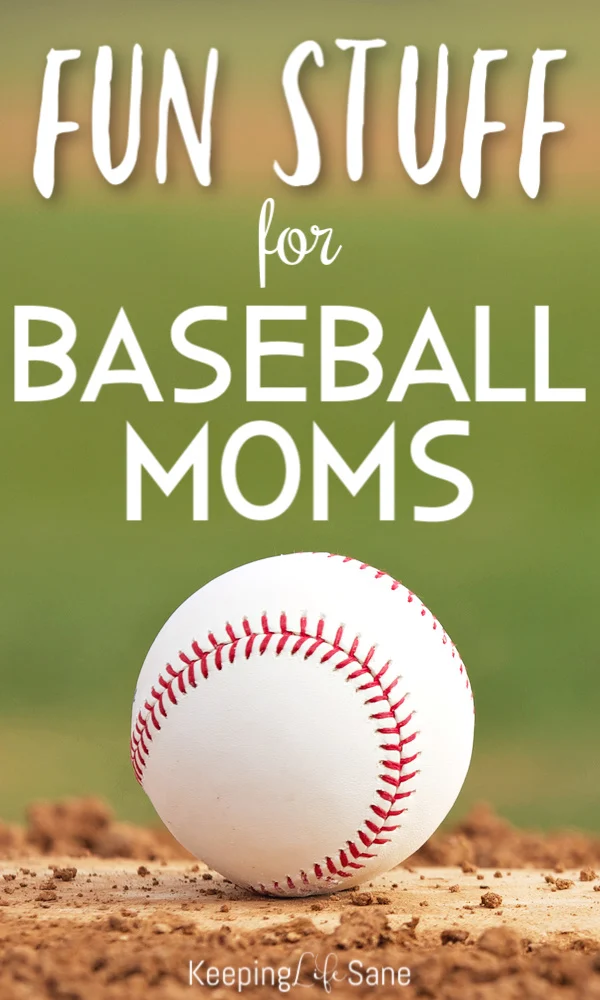 Why baseball teams are so special
Baseball parents and coaches are a special group. I think that's because the teams are smaller and everyone gets to know each other well during the downtime between games. It's not like that in other sports that my children have been a part of. When teams are bigger, you just can't be close to everyone.
I also have a personal theory that when players aren't wearing helmets in sports you can see their faces and see their reactions and emotions. I believe that makes you feel closer to them too. If they have a great hit or play you can see how happy they are, but when they screw up you can feel their pain. Those things bring you closer as a team.
Find more stuff for baseball moms
I have a baseball mom Pinterest board. Make sure you follow it for all the great baseball stuff on there! If you're a Pinterest gal, then go follow it. I have over 600 pins already saved.
I also have several posts that you may enjoy. Make sure to check them out.
Hope your team has a great season!