These are best EGGLESS oatmeal cookies EVER! Perfect for lunch boxes, snacks, and desserts. They won't last long, so make sure to make a double batch.
This post contains affiliate links and I will be compensated if you make a purchase after clicking on my links. As an Amazon Associate, I earn from qualifying purchases. Check out my privacy policy for more info.
My most popular post is my eggless chocolate chip cookie recipe. I had a comment on that webpage about an oatmeal cookie recipe and I realized I had never put my recipe up here.
I decided to make up a batch of the best eggless oatmeal cookies EVER, take a picture, type it up and it was the best decision I made this weekend. They didn't last long and my kids and neighbors ate them up fast.
Somehow having oatmeal in them makes them seem healthier, so I've been making them more and more! I doubt these are any healthier, but it's a nice change from chocolate chip cookies.
I eat oatmeal every morning and I've been storing it in this cute glass container and can leave it out on my counter and it looks nice.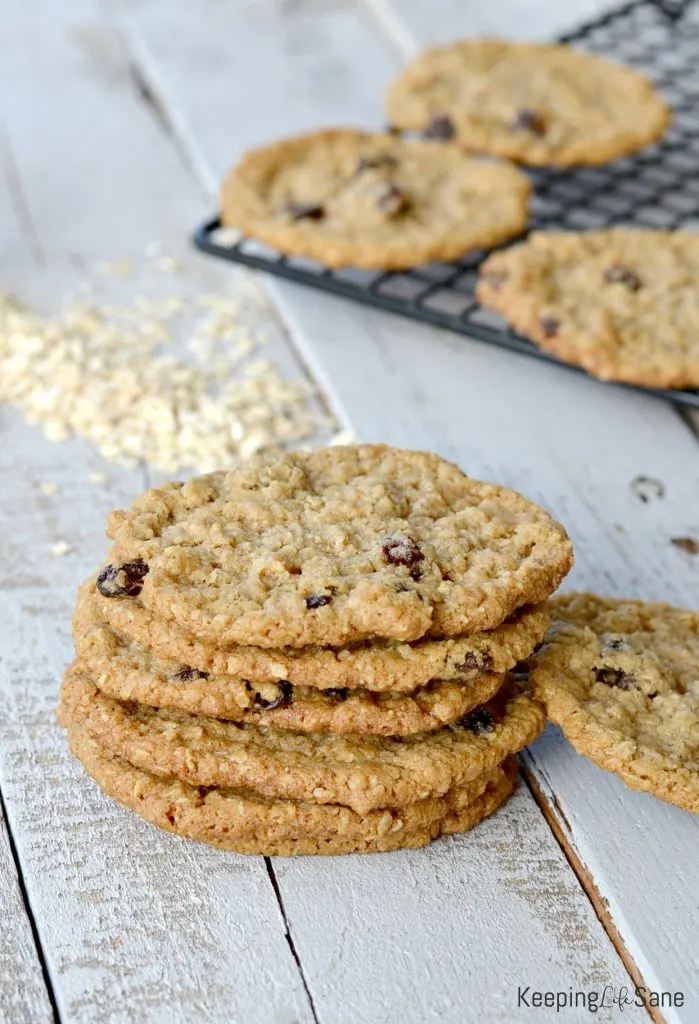 Eggless Oatmeal Cookies
I feel like oatmeal cookies have been around forever, but after a little research realized that's not the case. They've only been around about 125 years. People didn't feel oats were people food and feed it to their animals.
There are several different types of oats.
Steel cut- These are my favorite and take about 30 minutes to cook.
Rolled oats- These are usually called Old Fashion Oats
Quick cook- These are usually rolled oats that are cut smaller.
Instant oatmeal- We call this "kid oatmeal" at our house. That's because it's usually flavored, they can make it themselves with hot water from the Keurig, and they are the only ones that eat it.
There are more, but these are the main ones we eat here. I used rolled oats in this recipe.
The best EGGLESS oatmeal cookies EVER!
I made them again AND again AND again and ended up making about 4 batches until we decided we had the perfect one.
I like them with chocolate chips. He likes them with raisins. I like cinnamon. He doesn't. He likes them chewy, while I like them crunchy. Well, it's my blog so I made the executive decision what the final recipe was- oatmeal raisin cookies!
Eggless Dessert Resources
If you're like me. then you're probably on the lookout for more recipes that are egg free. I hate finding a recipe and clicking on it and it has an egg in it!
I I started an eggless recipe board on my personal Pinterest page and then realized that I should probably link it to my blog. It's great finding recipes that are egg free and when I need one I can go look and eat everything in it.
I have an EGGLESS Recipe board on Pinterest and there are a ton a great recipes. You can follow it here. I pin on it every week because I'm ALWAYS on the lookout for new recipes.
I also have a EGG FREE RECIPE Facebook page that I just started, so there is only one follower right now, me! (Update: It's over 1000 now!!) Go follow over there and I'll post any good recipes I find!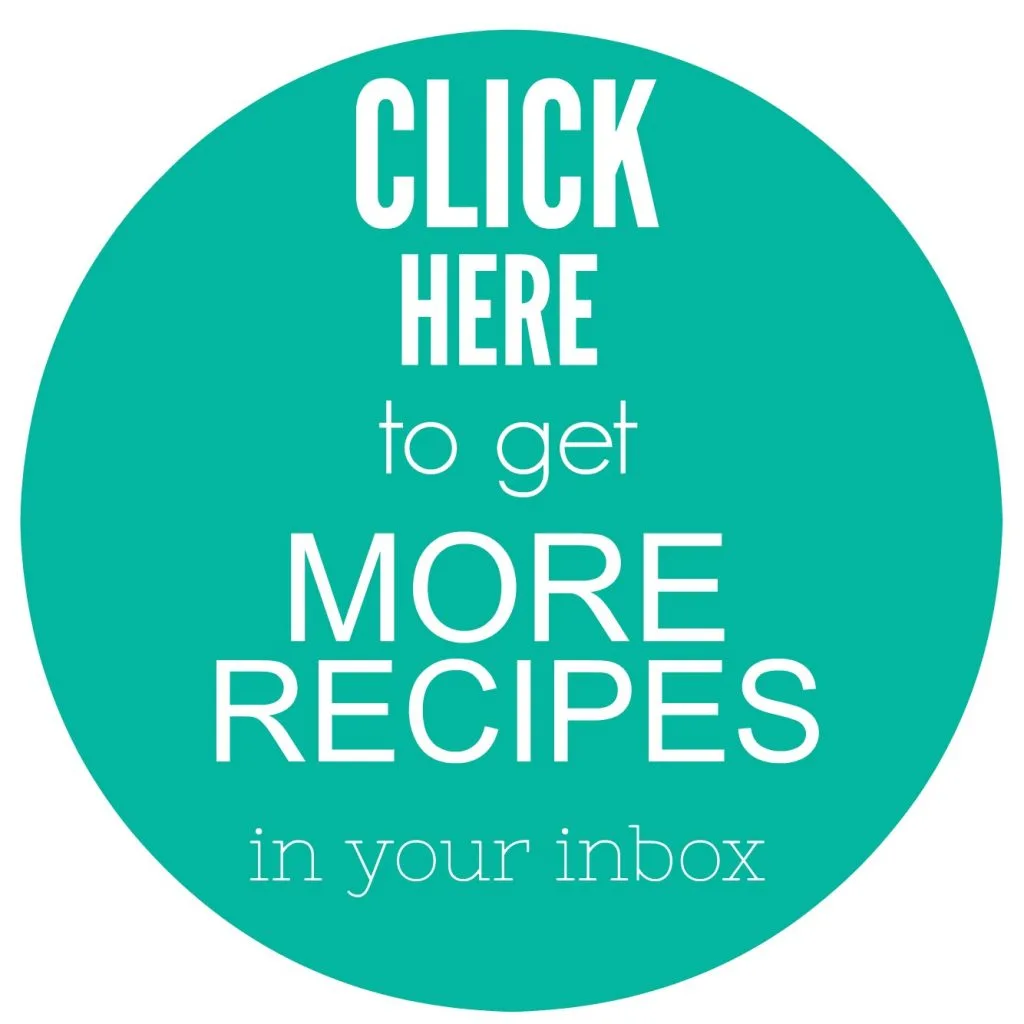 More Eggless Recipes
Out of all the recipes I make, I like making cookies the best. I love that you can grab one and eat it as a snack and you don't have to grab a plate, bowl, fork or spoon. I can add them to lunch boxes and they are easily packed for car trips and sporting events.
Here are some more eggless cookie recipes that you need to check out that are on my site.
Tip #1
If you don't like raisins, you can leave them out. You can add chocolate chips, dried cranberries or white chocolate chips.
Tip #2
I suggest using rolled oats. I've had several people message me about using other types, but the Old Fashion oats work best.
The Best Eggless Oatmeal Cookies
These are best EGGLESS oatmeal cookies EVER! Perfect for lunch boxes, snacks, and desserts. They won't last long so make sure to make a double batch.
Ingredients
1/2

cup

butter

1 stick, softened

1/4

cup

sugar

1/2

cup

packed brown sugar

1/2

cups

flour

1 1/2

cups

rolled oats

1

teaspoon

baking soda

1/2

teaspoon

cinnamon

1

teaspoon

vanilla

1

tablespoon

water

1

tablespoons

vegetable oil

2

oz

raisins

2 boxes
Instructions
Preheat the oven to 350F.

Beat the butter with white and brown sugars and vanilla for 1 to 2 minutes, until creamy with a hand mixer.

Add in flour, oats, cinnamon and baking soda. Mix.

Add water and oil and mix.

Fold in raisins with a wooden spoon.

Drop by spoonful onto the baking sheet. I usually do about 1-2 tablespoons and put 12-16 on the cookie sheet.

Bake for 8-11 minutes.