Pork with Cranberry and Apple Salad
This post was sponsored by Smithfield as part of an Influencer Activation for Influence Central and all opinions expressed in my post are my own.
Have you had a crazy Monday like I have?  If so, then dinner is probably the last thing on your mind.   I usually have a few backup meals in my freezer for days like this.  When I'm tired and the last thing I want to do is cook.   I'd have to say that 30 minutes is usually my time limit before I lose it!  🙂
This sounds like a fancy meal, but it's really not.  It's so easy,quick and so flavorful!  I love cranberries and eat craisins in my oatmeal every morning.  I usually buy a few packs of fresh cranberries this time of year so I can use them throughout  the year.  I served this on top of a Smithfield® Marinated Roasted Garlic & Herb Pork Loin Filet I bought at Food Lion on my last grocery shopping trip.
Cranberry and Apple Salad
Ingredients
3 apples, peeled and chopped
1 cup cranberries
1/4 cup apple cider vinegar
1/3 cup brown sugar
1 tablespoon orange zest
1 teaspoon cinnamon
Directions
First, peel the apples and chop into pieces.
Mix all the ingredients, add to a pot,  and bring to a boil.  The cranberries will start popping.  This takes around 5-8 minutes.
Once cranberries have popped, turn the heat down and simmer for about 20 minutes to reduce the liquid.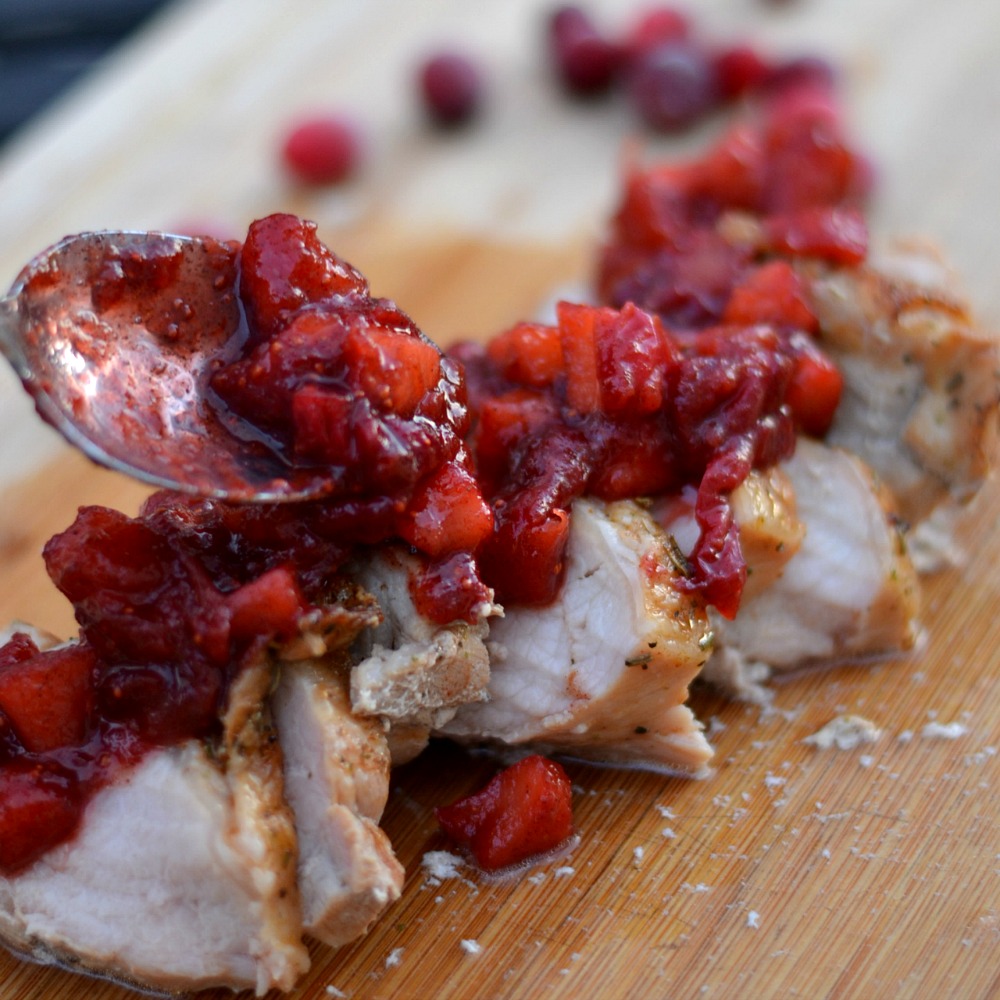 That's it!!  You can serve the cranberry and apple salad right on top of the pork or on the side.  The house smells so good!  You can make this earlier in the day and chill and serve it cold, but I love it warm.  Luckily, I had a Smithfield Marinated Roasted Garlic & Herb Pork Loin Filet for a quick meal.  I love that these are perfectly seasoned for any night and have Real Flavor Real Fast.  They also carry tenderloins and roasts in many different flavors.
If you are looking for some more great Real Flavor Real Fast inspiration you can click over their website.  There are some really delicious looking recipes that take less than 30 minutes!