30+ Gifts for Tween Boys
This post contains affiliate links.
I have two boys ages 10 and 12, officially tweens!   It can be challenging to find some gifts that they like, so with their help, I've made a fun list of gifts your tween should love.  Video games and gift cards seem to be the go-to gifts for this age, but I wanted some other ideas too.  Here are OVER 30 ITEMS to help you.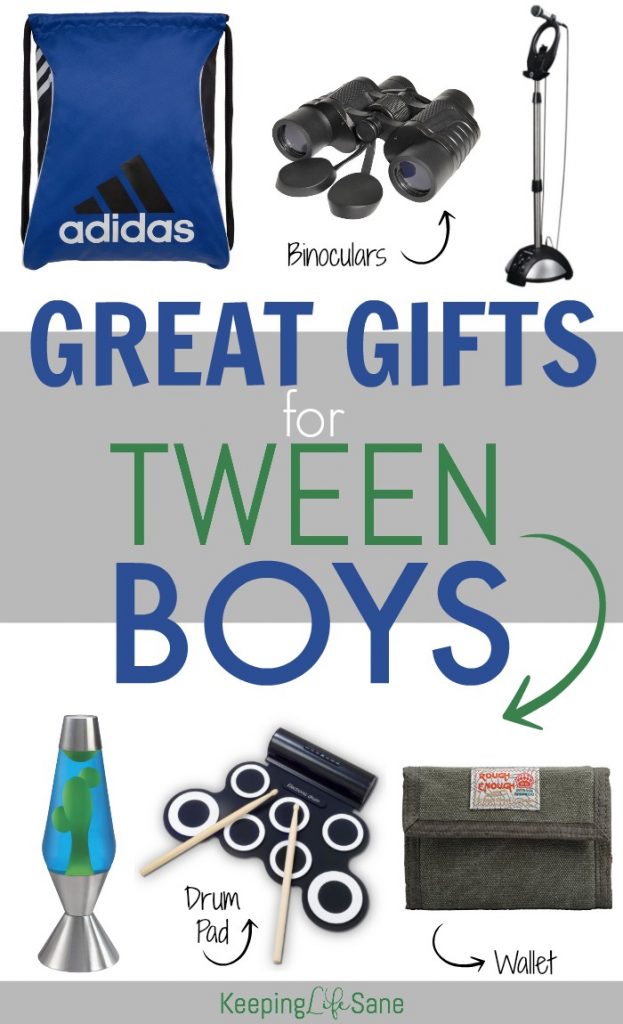 Gifts for Tween Boys
I tried to get different price ranges and ideas.   Hope you found something you can give your tween boy!  Let me know if you have anything I can add to the list.
Here's another post you may like.
Gifts for kids that love baseball
Great Gifts for Tween Girls