Neither my husband nor I have curly hair. When our daughter was born she had a head full of hair and after about 6 weeks it all started to curl, really curl! I had no idea what to do. I couldn't find a lot of information out there so I did a lot of research for curly hair care. I've tried a lot of different things and here's what I found that what works best.
This post contains affiliate links and I will be compensated if you make a purchase after clicking on my links. As an Amazon Associate, I earn from qualifying purchases. Check out my privacy policy for more info.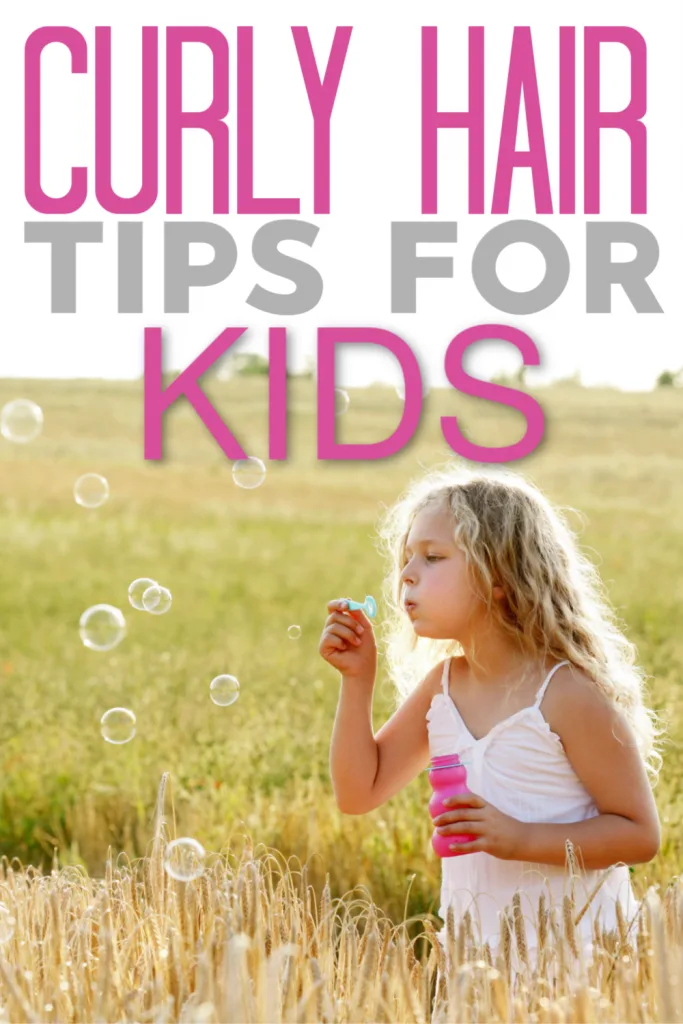 Curly Hair Care Tips for Kids
My daughter does not have sensitive skin. I made the switch to shampoo for curly hair as soon as I could because baby shampoo made it look really flat and limp. I tried several different kinds, but now using Herbal Essence for curly hair. I have conditioner, but don't use it too much because it weighs it down. We also use a detangler when needed.
She also has about 3 times as many hair care products than I do. I'll try something for awhile and then switch it out to see if I can see a difference. Mousse, I've found dries her hair out. It also tends to get really frizzy, pretty quickly.
I like the sculpting gel, especially the extra strong hold. It makes her hair look slightly wet, but it holds the curls really well and does a good job overnight as well. Something I have found and love is anti-frizz cream, strong hold. It's a little heavier in her hair but it does not get as frizzy and does not look wet.
Every morning I wet her hair with a spray bottle and use curl shaping spray. It's light weight and it holds those beautiful pretty curls all day.
Since she has non-processed hair and it's healthy since she's young, I don't think it's necessary to use super expensive product.
Hair Washing
Here are some things to consider when it comes to washing her hair.
I don't wash her hair as often as do my boys or even my own. Curly hair is so much easier to touch up. A little squirt from the spray bottle and some tweaking with my fingers and she's ready to roll.
Washing tends to dry it out. The natural oils in her hair help keep the curls curling.
I never blow dry her hair. I do defuse it when it's cold outside, but it looks so much prettier when it dries naturally.
I never got the joke on TV that women would always use about not going out because they had to wash their hair. I get it now! Sometimes, I revolve my entire weekly routine on when we have to wash her hair. Good luck and have a frizz free day.
Update: My daughter is almost 9 now! I wouldn't call her a tomboy, but she is definitely into sports. Her hair is always tangled and in a ponytail with a headband most the time. The curls have relaxed some in the back, but still curly in the front.
Here are some products that we've used and love since I wrote this a few years ago.
You may also like this hair post.