You'll find that these are the best eggless cookies on the Internet!! You won't believe that they're egg free. You won't be disappointed.
This post contains affiliate links and I will be compensated if you make a purchase after clicking on my links. As an Amazon Associate, I earn from qualifying purchases. Check out my privacy policy for more info.
Are you looking for some eggless cookies? Maybe just dessert recipes in general. You found the perfect place. These cookie recipes are great and you won't believe they don't have eggs!
I've had an egg allergy my entire life and I've always known certain foods usually contain eggs. I would find recipes and it looked so delicious, but it would have eggs. Sometimes I would find recipes that didn't contain eggs, but it would have weird ingredients that I would never use again.
So my go-to dessert was always ice cream because I could always find some that was egg free.
The Best Eggless Cookies
I started playing around and creating recipes myself. I have a personal rule, "If I can't eat it, I don't make it!" These recipes don't have any ingredient you normally wouldn't buy.
My eggless chocolate chip cookie recipe is ranked one of the best on Google so I just started creating more and more. They really are the best and so soft and chewy!
Baking Items I love.
Baking Sheet– I love these big ones!
Hand Mixer– I've had this mixer since I got married, almost 20 years ago and it's still going strong. I highly recommend it.
Cooling Rack– These are great because they don't take up a lot of room in your cabinet.
Baking Liners– I just started using baking liners and I LOVE them. Why didn't I buy them sooner?
More eggless resources.
I love Pinterest and started an eggless dessert recipe board. You can go follow it here. I'm more active on Pinterest because I can find exactly what I'm looking for pretty easily.
I also have an Egg Free Dessert Facebook page and share recipes when I come across one. It's so exciting when I see one of those little videos of a good dessert that doesn't have eggs! I have over 1600 followers. Who knew so many people were looking for eggless desserts?
Last, but not least, I have a newletter that you can sign up for eggless food!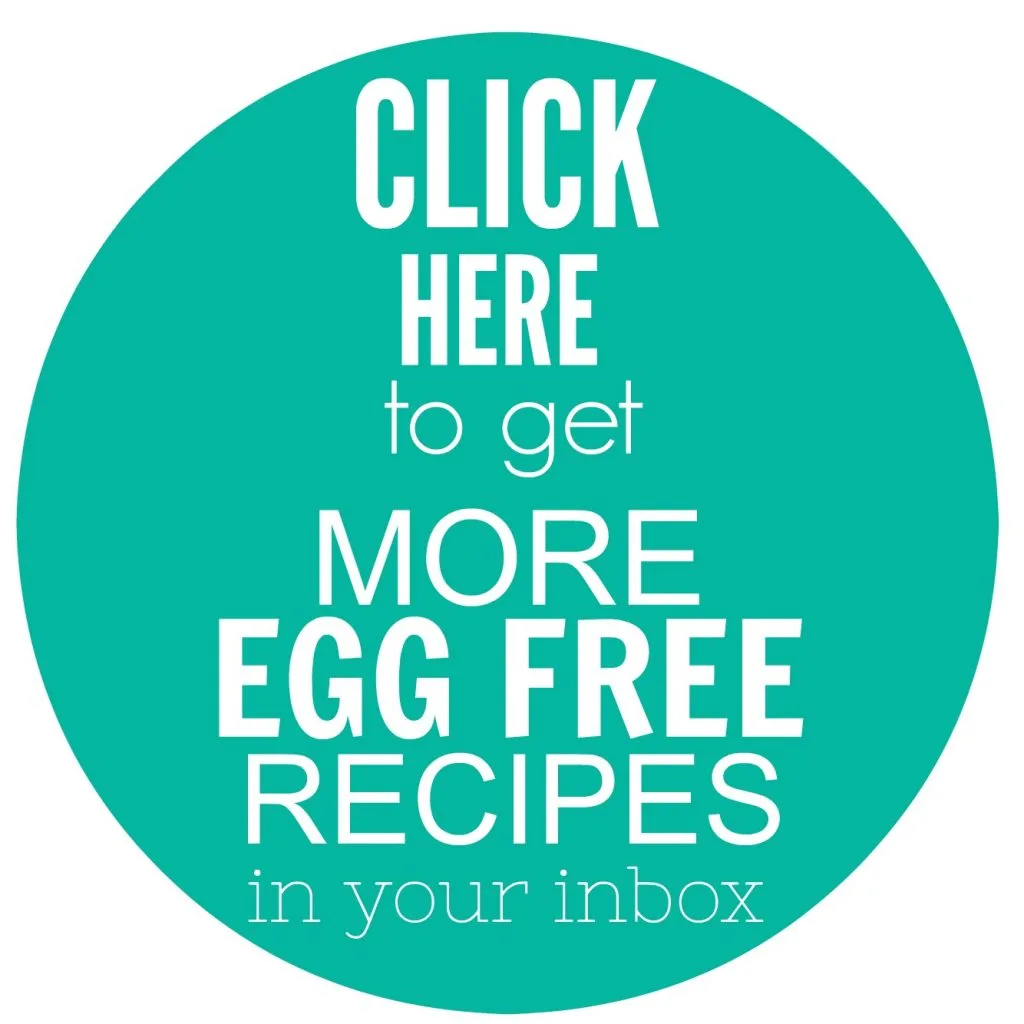 You can really get egg free food whatever way you like most.
Alright, preheat the oven, grab your baking sheet and get out the flour, brown sugar and vanilla extract and get to work!
I'll continue to add my eggless cookies to this page, but make sure to check the search bar to check out my other egg free desserts. I also have delicious dinners and sides too!
Can you believe that none of those recipes contain eggs?